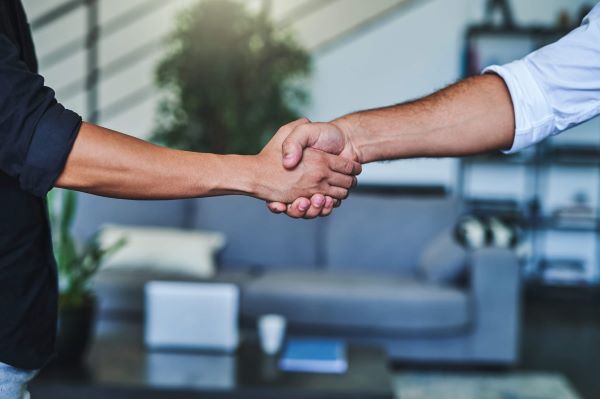 Employment
We are looking for new staff
Welcome to McGinnis Driver Safety Centers™. McGinnis Driver Safety Centers™ has been serving the needs of New Mexico since 1964 and is solely owned and taught by David McGinnis.
Our instruction has been the backbone of our success for 50 years. All of our instructors are certified by the State Board of Education and the New Mexico Transportation Safety Bureau. They submit to a thorough background check and a yearly driving records check. However we require more of our instructors than is required by the State. David McGinnis trains all of our instructors in our unique methodology of instructing the beginning driver both in the classroom and behind the wheel: THE PSYCHOLOGICAL ASPECT OF BEING A GOOD DRIVER.
We desire an individual who is willing to dedicate their efforts to teaching young adult drivers safety education for the purpose of acquiring a New Mexico Driver's License. Such a position requires careful selection as he/she must approach the task with a clear and focused goal; to do their best to ensure that our clients receive the best training possible. In order to teach effectively, one must possess sufficient knowledge and have a passion for the subject; have the proper temperament and interact with young adults to provide a comfortable atmosphere where learning can easily be achieved.
McGinnis Driver Safety Centers™ Instructors do not just ride in a car with a student. We teach and build a strong foundation so our teen students, who are so at risk, can finish our program armed with the best education and training possible. Keep in mind, we are not just giving a student a license to drive, we are giving them a license to commit murder or suicide. So, we must treat this as serious as it is.
Because the startup process and professional development is complex and involved, we want an individual who desires to do the work, will take on the job and STAY. It does not require hard work, just strong dedication. It is a Good and Fun Job to have!
REQUIREMENTS
Must present a neat, clean professional appearance.
Must have your College Degree.
Must be a NM State resident and have a valid NM drivers license with a clean driver history.
Driving record required.
Must have a clean criminal history
Must pass a physical examination.
Must be of strong moral and ethical character.
Must agree to and sign employment condition and administrative policies.
Successfully pass five (5) written general driving knowledge tests administered by McGinnis. Successfully pass a driving test administered by McGinnis
A background in teaching/instructing is desirable. Experience in safety education or an acceptable technical field of study is preferred; teachers, police officers/instructors or instructors in technical field of study make good candidates, active or retired.
DUTIES AND RESPONSIBILITIES
Be available to teach In-Car and Classroom driver education activities.
Be available a combination of weekdays and weekends to accommodate the schedules of our clients for a minimum average of 20 hours per week. Those willing to work a greater amount of hours are more desirable.
Be able to work weekdays until 8:00PM. Generally, the bulk of our clients are high school students.
During the school year they are available on weekdays from 2:30pm on, and all day on weekends.
During the summer vacation, students are available usually all day.
Perform routine maintenance checks on company training vehicles.
Follow lesson plans for classroom and in-car training.
Arrive to work on time and begin lessons in a timely fashion.
Perform other work related duties as deemed necessary.
Application process: please fill out and submit the form below. Qualified applicants will be notified to schedule for pre-testing and an interview.
If you are interested in exploring the opportunities please contact us: David McGinnis 881-6466 or e-mail: mcginnisdriving@msn.com